Canon DSLR IR remote control app for Android
Posted at October 8, 2017 06:30 AM in
Software
.

Building off of the remote app framework that was used for the Logitech Squeezebox remote control app, made a quick update to control Canon DSLR cameras using infrared (IR) remote control for phones equipped with such. The control functions are 1) immediate shutter release; or 2) 2 second delayed shutter release.
Rather than spending the $23 on the Canon official remote called the RC-6 or spending $9 on the less capable remote by Amazon basics... spent some time to research the IR pattern, update my app, and draw a couple of icons.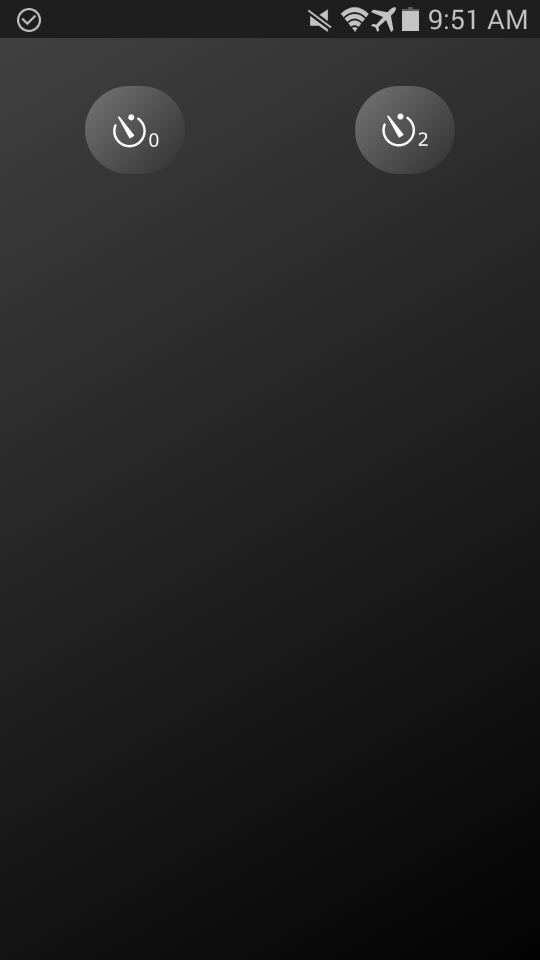 More info after the click.
For info on the general way the app was created you can refer to the Logitech Squeezebox link also described earlier in this article.
Have to send a thanks to the person who threw the remote under an oscilloscope and documented the IR pattern timings.
The camera needs both support IR control and also be in the remote shutter mode in order to use this app or any IR Remote. The phone has to support an IR blaster function.
You can ping this entry by using http://www.wanderinghuman.com/cgi-bin/mt-tb.cgi/120 .